The vision of the National Centre for Early Music (NCEM) is to be the national advocate of early music in England, to promote NCEM as a significant venue for music in York and to positively engage with a wide cultural community.
The NCEM promotes public understanding and enjoyment of early music through historically informed performances, festivals and digital technology, supported by a clearly focused learning and participation programme, promoted locally, regionally, nationally and internationally. We support emerging early music artists as they step from conservatoire to stage across Europe – and offer support to the wider English based early music community. We promote NCEM as a significant regional venue for music and creative learning offering high quality concerts across a range of musical genres, engaging with a wide, cultural diverse artistic & audience base, to ensure that individuals from all walks of life have the opportunity to positively engage with music making.

Professor Christopher Fox
Christopher is a composer with a life-long fascination for music from all eras and cultures. He writes about music and edits the quarterly journal of new musicTEMPO for Cambridge University Press. Christopher also teaches at Brunel University London where he is Professor of Music.

Menna McGregor
Menna was Clerk to the Mercers' Company from 2008 to 2015, having previously spent 13 years working at the National Theatre. Menna holds a number of trusteeships including The Royal Ballet School and the Royal Central School of Speech and Drama. Previous trusteeships include Wilton's Music Hall, the Shakespeare Schools Foundation and the National Foundation for Youth Music.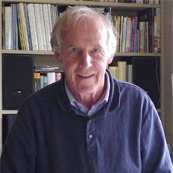 Martin Stancliffe
Martin is an architect specializing in the conservation of historic buildings. From 1990 to 2011 he was Surveyor to the Fabric of St. Paul's Cathedral in London, and is now Surveyor Emeritus. He is chairman of the York Consortium for Conservation and Craftsmanship, a member of the Fabric Advisory Committee of York Minster, and a trustee of the Landmark Trust. He is also a keen baroque oboist.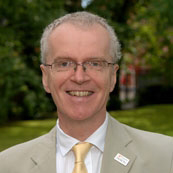 Paul Murphy
Paul has worked in central and local government, and public and private sectors. Recent roles in York have focused on education, including NYBEP Ltd, City of York Council, and York St John University. He is currently a Non-Executive Director of the Tees, Esk and Wear Valleys NHS Mental Health Trust. Paul became Chair of the board in December 2020.


Dr Simon Procter
Simon is a music therapist and music sociologist. He is Director of Music Services for the music therapy charity Nordoff Robbins, overseeing their education, research and public affairs work. He has worked as a music therapist in a wide variety of settings, publishes about people's engagement with music in both English and Polish, and contributes to the training of music therapists in the UK and abroad.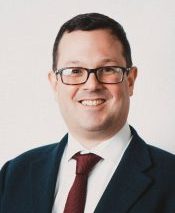 Paul Tyack
Paul is Director of Advancement at Newcastle University and was recently Head of Institutional Philanthropy at the University of York, having held previous roles at the Anne Frank Trust UK, Shoreditch New Deal for Communities Trust, Family Rights Group and Barnardo's. Paul was a chorister at New College, Oxford, studied Music at the University of York and now sings regularly with the Ebor Singers.
Anita Datta
Anita is a professional musician, researcher and educator originally from Hull in East Yorkshire. Currently an ESRC-funded Doctoral Candidate in Social Anthropology at Durham University, she holds a scholarship to further study Orchestral Conducting at the Royal Welsh College of Music and Drama from September 2021. She is a champion for meaningful Equality, Diversity and Inclusion initiatives in education and Western Classical music and has led the design and implementation of a consultation and review of EDI practice for English Touring Opera. As a freelance conductor her main focus is with The Swan Consort, an early music ensemble that she founded in 2018.
Victoria Johnson
Victoria is the Precentor of York Minster, overseeing the musical and liturgical life of the Cathedral. Prior to her role in York, she was a Canon at Ely Cathedral and Parish Priest in Manchester. Before ordination she worked as a cancer research scientist. Victoria has sung in and directed choirs of all sizes and abilities. She is passionate about access to music and the arts.
Derri Lewis (Associate Trustee)
Derri is a composer with a portfolio ranging from concert music to electronic installations. He won the NCEM Young Composers Award in 2019. Derri is an alumnus of the Royal Welsh College of Music and Drama and Zürich University of the Arts, and continues his studies at King's College London.
SUPPORTING THE NCEM
Keep the music alive in these difficult times