Welcome to the National Centre for Early Music (NCEM). The NCEM is based in the medieval, Grade I listed, converted church of St Margaret's which stands in the heart
of the City of York in an attractive and spacious church garden. It was converted in 2000 thanks to a National Lottery grant, which transformed the building into a stunning setting for concerts. We are an accessible, flexible and intimate music venue that seats audiences of up to 180.

Our aim is to involve as wide a range of people as possible in the pleasure, enrichment and inspiration that music and music-making can offer, and we promote NCEM as a national and international exemplar of the highest possible standards of creative practice, artistic performance and public engagement.
Our Mission is to:
Promote NCEM York as a national and international exemplar of the highest possible standards of creative practice, artistic performance and public engagement;
Engage with a culturally diverse artistic base in order to run a season of varied and inspiring performances across a wide range of musical genres;
Offer flagship festivals celebrating early music in particular;
Strive constantly to widen our audience base through innovative engagement activities and creative evolution of our digital channels;
Enhance the wellbeing of individuals and communities through music;
Share understanding and enjoyment of all forms of music, and early music in particular, through exemplary learning and participation activities that tackle historic and systemic inequities in creative ways;
Inspire young people to study, perform and enjoy music;
Support career access and progression at all levels and in all spheres of music-making and artistic management, with a special focus on performers specialising in early music;
Continue to build a network of local, regional, national and international partners who share our values, offering them support, inspiration and leadership;
Ensure that St Margaret's continues to be a source of joy for future generations.
All our work is guided through our core values which are: welcoming, excellence, integrity, authenticity, quality and ambition.
As an Arts Council National Portfolio Organisation 2023-2026, the NCEM is committed to delivering the Arts Council's Investment Principles of Inclusivity & Relevance, Ambition & Quality, Environmental Responsibility, and Dynamism. Our ambitions over the three year funding period (2023-2026) are:
Inclusivity & Relevance
To engage with diverse artists in a range of genres reflecting the diversity of our community, developing an inclusive mindset within our teams in order to welcome people from a wider range of backgrounds to the NCEM. Success will be a wider range of voices involved and engaged in our work.

Ambition & Quality
To develop a cycle around our established evaluation process; setting ambitions, interrogating results and building outcomes into planning. To engage with new audiences by understanding perceptions from those outside our community. Success will be a planning cycle and plans developing new audiences.
Environmental Responsibility
To better understand our data and share our carbon-reduction intentions across the NCEM and our audiences. We will partner in the city-wide sustainability focussed group of NPOs who support council net zero goals. Success will be a full decarbonisation plan by the end of the funding period.
Dynamism
As a small & specialised team we will continue to develop our resilience, creativity & innovation. We will strengthen links with Higher Education partners to build our knowledge and skills and share these across the sector. Success will be a recognition of NCEM as a hub for creative innovation.

Professor Christopher Fox
Christopher is a composer with a life-long fascination for music from all eras and cultures. He writes about music and edits the quarterly journal of new musicTEMPO for Cambridge University Press. Christopher is Visiting Professor of Music, the University of York and Emeritus Professor, Brunel University London.

Menna McGregor
Menna was Clerk to the Mercers' Company from 2008 to 2015, having previously spent 13 years working at the National Theatre. Menna holds a number of trusteeships including The Royal Ballet School and the Royal Central School of Speech and Drama. Previous trusteeships include Wilton's Music Hall, the Shakespeare Schools Foundation and the National Foundation for Youth Music.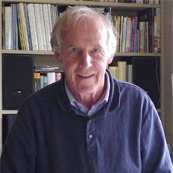 Martin Stancliffe
Martin is an architect specializing in the conservation of historic buildings. From 1990 to 2011 he was Surveyor to the Fabric of St. Paul's Cathedral in London, and is now Surveyor Emeritus. He is chairman of the York Consortium for Conservation and Craftsmanship, a member of the Fabric Advisory Committee of York Minster, and a trustee of the Landmark Trust. He is also a keen baroque oboist.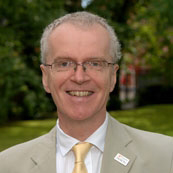 Paul Murphy
Paul has worked in central and local government, and public and private sectors. Recent roles in York have focused on education, including NYBEP Ltd, City of York Council, and York St John University. He is currently a Non-Executive Director of the Tees, Esk and Wear Valleys NHS Mental Health Trust. Paul became Chair of the board in December 2020.


Dr Simon Procter
Simon is a music therapist and music sociologist. He is Director of Music Services for the music therapy charity Nordoff Robbins, overseeing their education, research and public affairs work. He has worked as a music therapist in a wide variety of settings, publishes about people's engagement with music in both English and Polish, and contributes to the training of music therapists in the UK and abroad.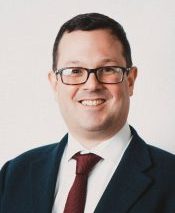 Paul Tyack
Paul is Director of Advancement at Newcastle University and was recently Head of Institutional Philanthropy at the University of York, having held previous roles at the Anne Frank Trust UK, Shoreditch New Deal for Communities Trust, Family Rights Group and Barnardo's. Paul was a chorister at New College, Oxford, studied Music at the University of York and now sings regularly with the Ebor Singers.
Anita Datta
Anita is a professional musician, researcher and educator originally from Hull in East Yorkshire. Currently an ESRC-funded Doctoral Candidate in Social Anthropology at Durham University, she holds a scholarship to further study Orchestral Conducting at the Royal Welsh College of Music and Drama from September 2021. She is a champion for meaningful Equality, Diversity and Inclusion initiatives in education and Western Classical music and has led the design and implementation of a consultation and review of EDI practice for English Touring Opera. As a freelance conductor her main focus is with The Swan Consort, an early music ensemble that she founded in 2018.
Victoria Johnson
Victoria is the Precentor of York Minster, overseeing the musical and liturgical life of the Cathedral. Prior to her role in York, she was a Canon at Ely Cathedral and Parish Priest in Manchester. Before ordination she worked as a cancer research scientist. Victoria has sung in and directed choirs of all sizes and abilities. She is passionate about access to music and the arts.
Derri Lewis (Associate Trustee)
Derri is a composer with a portfolio ranging from concert music to electronic installations. He won the NCEM Young Composers Award in 2019. Derri is an alumnus of King's College London (MA), the Royal Welsh College of Music and Drama (BMus), and Zürich University of the Arts. Derri works as Artist Development project manager at the Royal Academy of Music.
SUPPORTING THE NCEM
Keep the music alive in these difficult times